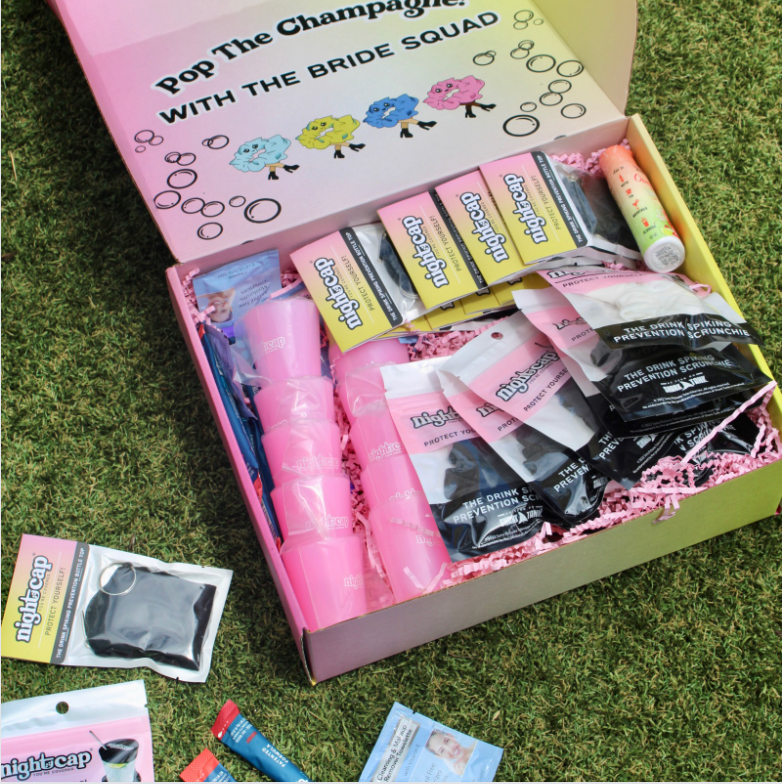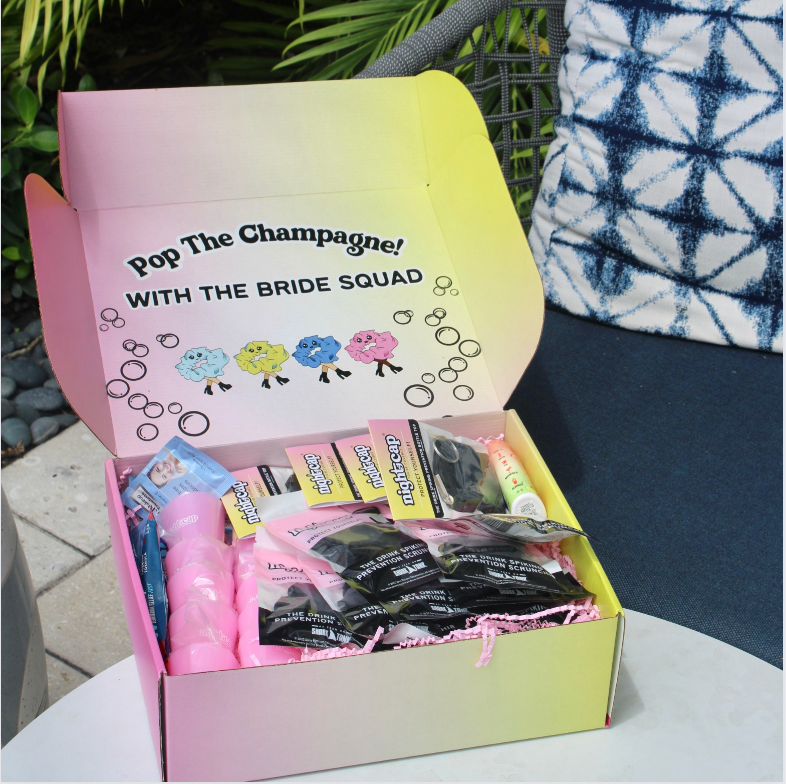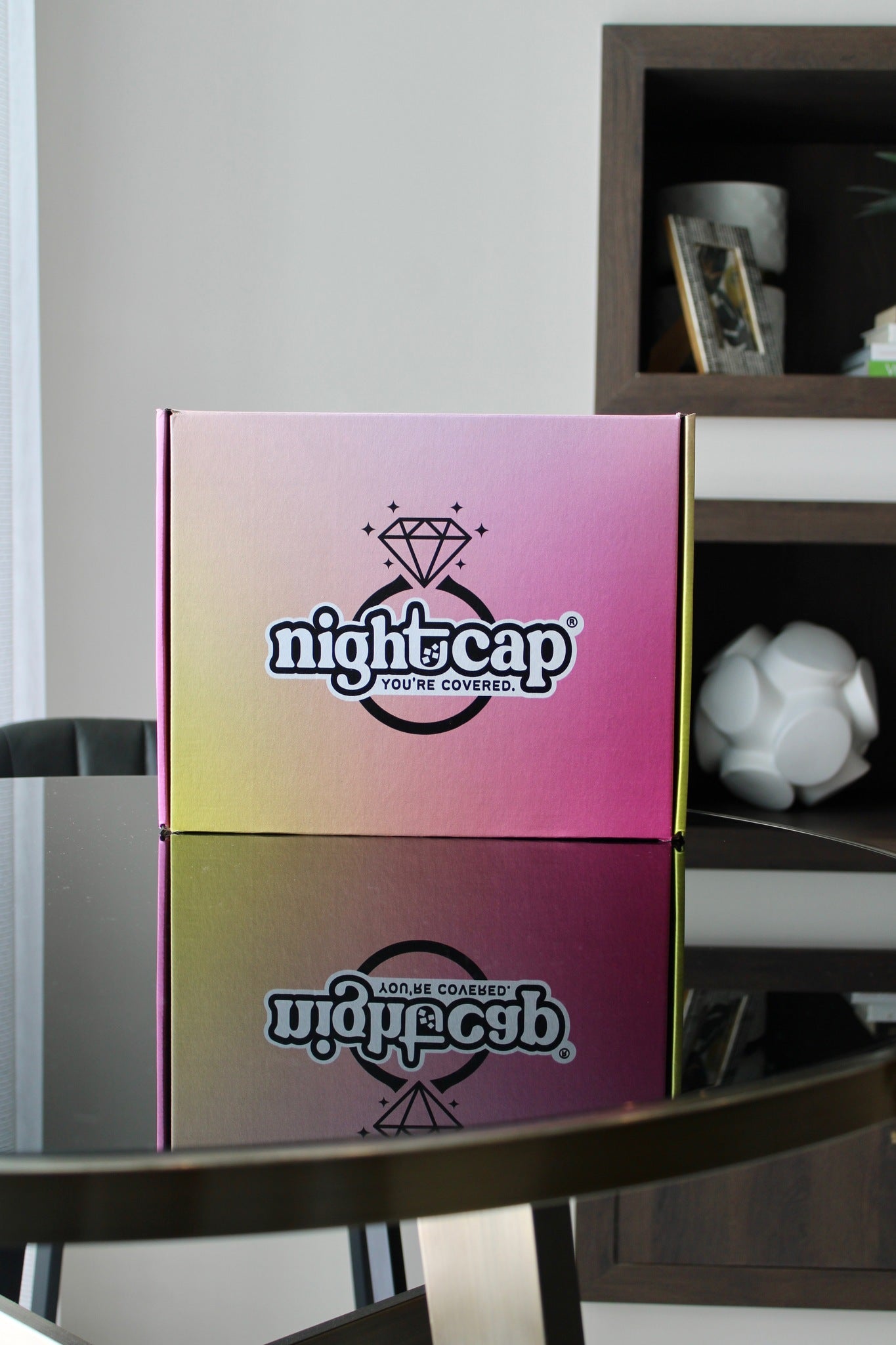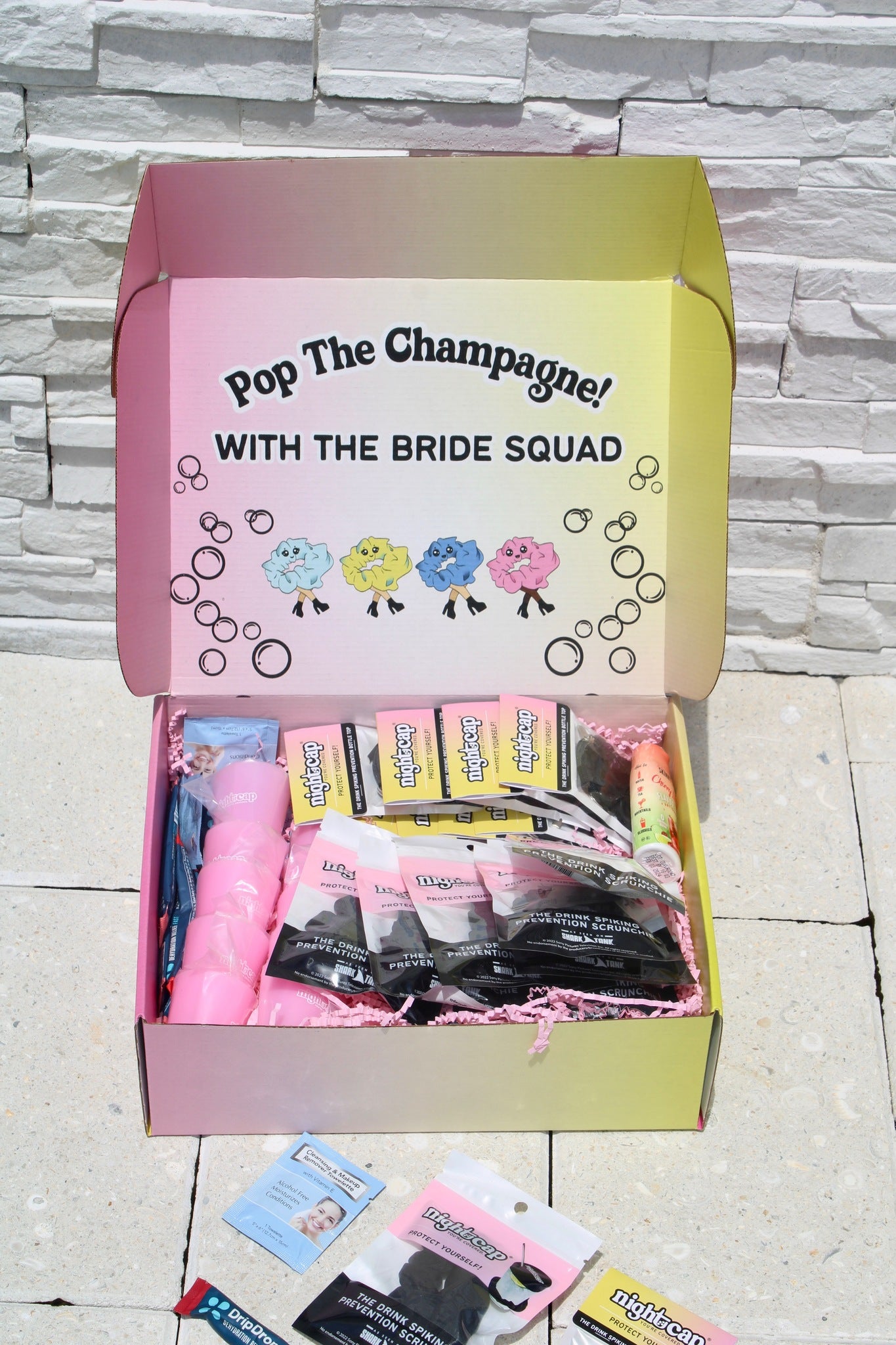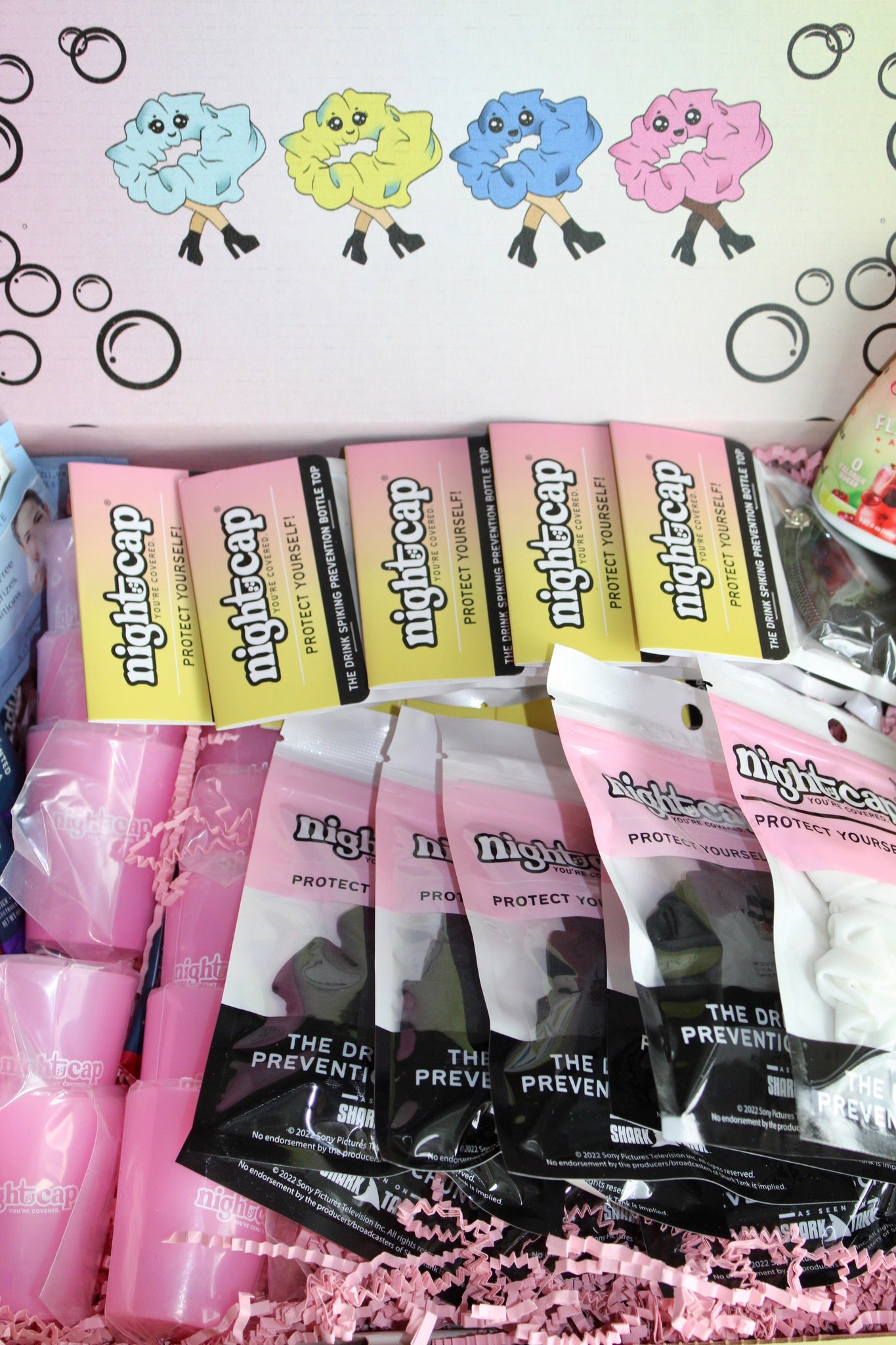 (NEW!) NightCap Bachelorette Box
Description: Introducing the Nightcap Bachelorette Box where fun and safety converge to create the ultimate mix of products that all of your bridesmaids will love! This is the first ever safety bachelorette box of its kind!
How it works: Simply select the number of people in your party and the box will be customized to fit the quantities accordingly. You may need to select more than 1 box to fit the correct quantity for your party.
What's Included (per person):
(1) Nightcap Scrunchie
(A white one for the bride and black for the bridesmaids)
(1) Nightcap Beer Bottle Tops with keychain pouch(1) Hydration Packet
(1) Nightcap Shot Glass
(Silicone)
(1) Makeup wipe
Mystery flavor Skinny Mixes drink mixer

(1 included for every 8 people)
Product Description Details:
Nightcap Scrunchie: 
The NightCap® Scrunchie is a dually functional and reusable scrunchie that can be used to cover over most cups and glasses to prevent pills and powders from being dropped into a drink. This drink cover also keeps bugs, debris, and other particles out of your drink. In this box you will receive all black scrunchies and one white one for the bride. See individual product listing for more details.
Nightcap Beer Bottle Tops with Keychain Pouch:
The NightCap® Bottle Top is multi-purpose bottle cover that can be used to prevent pills, powders, and liquids from being dropped into your drink. This bottle top also keeps your drink more carbonated and will keep out bugs and sand. Each keychain pouch comes with 3 bottle tops. See individual product listing for more details.
Hydration Packet
Mix these hydration packets with water to hydrate before your big night out on the town or when you get back home for hangover prevention/hangover relief.
Nightcap Shot Glass (Silicone)
Cute Nightcap silicone shot glasses to use before your big nights out on the town.
Makeup Wipes
A makeup wipe for everyone to use when they get back from the party!
Skinny Mixes Syrup mixer
Served in a concentrated, 24-serving burst bottle, this is perfect for creating more flavorful drinks on your Bachelorette
0 Calories
0 Sugar
0 Carbs
Keto-Friendly
US Shipping: 1-5 Business Days
International Shipping: 2-4 Weeks
If you are not entirely satisfied with your purchase, we're here to help. You have 45 calendar days to return an item from the date you received it. To be eligible for a return, your item needs to have the receipt or proof of purchase.
Disclaimer: The NightCap® Can Cooler Cover can deter drink spiking in many instances. However, this product does not guarantee your safety. Always buy your own drink and do not leave unattended.